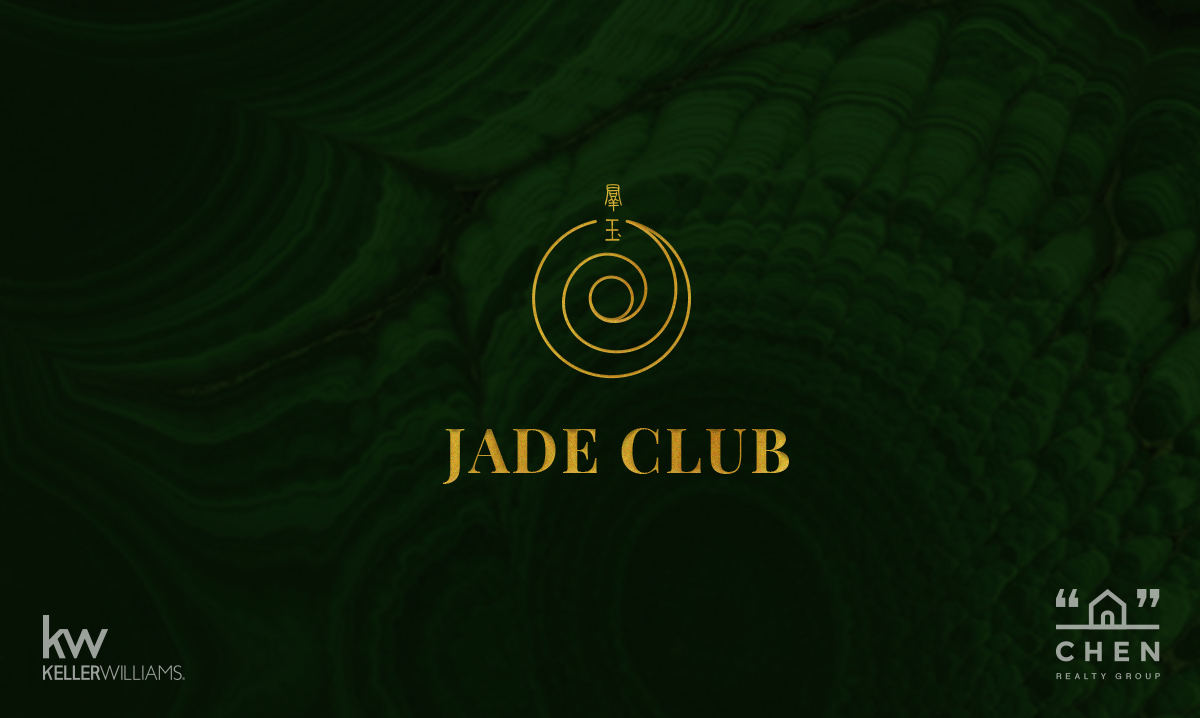 So what is this JADE CLUB? It is a way for me to shower you with monthly give-a-ways, exclusive offers, fun events, and show my appreciation for your business/ referrals! There are 2 levels to the JADE CLUB. In the first level, everyone receives a monthly email with the "Offer of the Month." If it is something you are interested in, just reply to the email or give me a call and you can reserve your gift. There will be a limited number of items available on a first-come, first-served basis. This is not a drawing, and you do not need to do anything other than respond quickly to claim your gift.
If you do have a referral, or choose to do business with us again, you automatically become a member of the second level of the CLUB, the PREMIER JADE Level. As a PREMIER JADE member, you get your very own PREMIER JADE Amazon Gift Card pre-loaded with $25 on it. And it doesn't stop there! You will also receive a Passport Unlimited Card worth $130! This card gets you free buy-one-get-one free meals at many area restaurants and discounts at retail stores, online shopping and travel for an entire year. If you send us another referral, you get an additional $25 PREMIER JADE Amazon Gift Card, and your Passport will be renewed for another year. Your FREE shopping perks can extend as long as you would like, all you need to do is refer those you know looking to buy, sell, or invest in real estate. *If you don't have a referral for us, you remain a member of our JADE CLUB and will still receive and be eligible for the monthly give-a-ways and special events and all the other first- level fun stuff! You can always get back into the second level again, just send along another referral!

So, what is a referral?? A referral is when you introduce me to someone who is considering buying, selling or investing in real estate and is willing to meet with one of our team members. That's right, just pass along the name and contact info and once we meet with them, we will let you know and your reward will be sent. How easy is that??!
Learn more about the Passport Card or log in to your account here.
CHINESE VERSION:
親愛的
我們誠摯地邀請您參加我們從2019年1月1日開始的一個非常特別的計劃,名為"群玉" (JADE CLUB))。因為您選擇我作為您的首選房地產經紀人,因為您目前或過去的業務和/或推薦,我一直對此非常感激,所以特別以此方式來表達我的感謝 。也期望通過您讓我知道任何想要購買,出售或投資房地產的人……
那麼這個"群玉" (JADE CLUB)是什麼?這是讓我為您提供每月贈品的一種方式,包含各種獨家優惠,和/或有趣的東西,活動,以表達我對您的業務/推薦的感謝! "群玉" (JADE CLUB)有2個級別。在第一級,每個人每月收到一封"每月優惠"的電子郵件。如果您感興趣,只需回復電子郵件或給我打電話,您就可以預訂禮物。我們將按先到先得的原則提供限量的禮品。這不是抽獎,除了快速回复索取禮物外,您不需要做任何其他事情。
如果您為我推薦客戶,或選擇再次與我們買賣房產,您將自動成為CLUB第二級的成員,即"翡翠"(PREMIER JADE)。

作為"翡翠"(PREMIER JADE)會員,您會首先得到價值25美元的"翡翠"(PREMIER JADE)亞馬遜禮品卡以及一年期的餐飲購物優惠卡– Passport Card。這張卡可以讓您在許多地區的餐廳享用買一送一的餐點,並在零售店,網上購物和旅行享有一整年的折扣。優惠待遇將不斷湧現!如果我們再次獲得您的推薦,您將獲得再一次的25美元"翡翠"(PREMIER JADE)亞馬遜禮品卡,而您價值$150的Passport Card將再延長一年。只要您願意,您的免費購物優惠可以繼續延長,您需要做的就是推薦那些您知道想購買,出售或投資的人。 *如果您沒有為我們推薦,您仍然是我們"群玉" (JADE CLUB)的會員,並且仍將獲得併有資格參加每月一次的贈品活動和所有其他一流的有趣活動!您可以再次回到第二級"翡翠"(PREMIER JADE),只需發送另一個推薦!
那麼,什麼是推薦?是指您向正在考慮購買,出售或投資房地產的人介紹我並願意與我們的團隊成員會面。是的,只需傳遞姓名和聯繫信息,一旦我們與他們見面,我們會通知您,您的獎勵將被發送。很容易不是嗎??!欲了解更多信息,您可以訪問我們的網頁www.chenrealtygroup.com/jadeclub 或發送微信(debchen168)或致電503-936-7598。
非常感謝!我們很高興能為您帶來這個活動!希望您會喜歡。
獻上祝福以及最溫暖的問候!
February 2019 gifts: