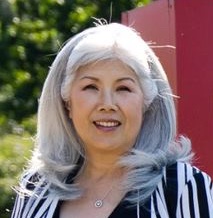 CORE VALUES
Chen Realty Group live by the get-by-giving philosophy. We make our clients' #1 goal our #1 goal. We live up to our standards despite temptations to lower them. Be willing to work towards a common good. Do what we say we'll do. Sometimes more. Just never less.

MISSION
To build a team that clients love, other agents want to emulate and where the culture is supportive and fun. We want to be a team that is much stronger together than the sum of its parts. We provide value and reduce stress in the Real Estate Transaction.

VISION
To be a team that clients love to refer people to and they are happy to be ambassadors for us. Team members find growth opportunities and enjoy growth to their full potential.

BELIEFS
Through knowledge, commitment to education and team collaboration provide the best consultation, advice and guidance to our clients.
M: 503-936-7598 O: 503-292-1500 Email Me
Being a professional Real Estate Agent, my mission is to bring you exceptional realtor services in terms of:

Representation through complex legal and financial issues and Protection of interests as well as your home and time.
Negotiation: I'll work hard to protect you from giving up what you don't have to and position you in every part of the transaction.
Access to professional networks and buyers both local and national but also worldwide.
For Buyers:
Beyond identifying and showing a house for you, I will also do a property value study, help you get a thorough home inspection, refer qualified mortgage professionals and advise you about the presence of any environmental hazards in the area. Then as I monitor the entire transaction, from the first showing through the closing process, I'll make sure the home purchase closes on time and is free of trouble.

For Sellers:
Exposure is critical to selling your house as quickly as possible at a fair price so some of the marketing tools you can expect from me include: friends and family mailings, Realtor Multiple Listing Service, Intra-agent network emails, newspaper advertising, internet, open houses, fliers, direct mail, signage and more.

I will also pre-screen buyers, assist them in qualifying for financing and show the property at their convenience. This assures you that not only will qualified buyers be the ones touring your house but it also frees you from the obligation of always being available for showings.

作为一名专业的房地产经纪人,我的使命是为您提供特殊的房地产经纪人服务:
通过复杂的法律和财务问题,保护利益以及您的家庭和时间来表达。
谈判:我会努力保护你放弃你不必要的,并将你置于交易的每个部分。
获得专业网络和买家的地方和国家,但也在世界各地。

买家:
除了为您确定并显示房屋外,我还将进行物业价值研究,帮助您进行彻底的家庭检查,参考合格的抵押专业人员,并向您提供有关该地区存在任何环境危害的建议。然后当我监控整个交易时,从第一个显示通过关闭过程,我会确保家庭购买按时关闭,没有麻烦。

卖家:
曝光对于以合理价格尽快出售您的房屋至关重要,因此您可以期望的一些营销工具包括:朋友和家庭邮件,房地产经纪人多个上市服务,代理人网络电子邮件,报纸广告,互联网,开放房屋,传单,直邮,标牌等等。

我也会预先筛选买家,协助他们获得融资资格,并在方便的时候显示房产。这样可以保证您不仅可以有资格的买家参加您的房屋,还可以让您免除总是提供展览的义务。